MN Wild Charity of the Month Program
In partnership with the Minnesota Wild, we are the sponsor of the Minnesota Wild Charity of the Month Program. Throughout the NHL season, we feature a new charity each month. This program provides opportunities and exposure to important charities that would otherwise not receive.
Being involved is embedded into the culture here at Innovative. We value philanthropic effort and give back to those around us through our local partnerships and charity work in the community. One of our longest running community programs has been our partnership with the Minnesota Wild, sponsoring the Charity of the Month program. Let's look back at the amazing charitable organizations that were featured during the 2021-2022 season!
LOTT (Leaders of Today & Tomorrow)
LOTT is primarily implemented through a fellowship program designed to develop women's potential to lead professionally, personally, and in their communities. The fellowship includes intensive seminars, mentor pairing, networking, and a community engagement project. The Leaders of Today and Tomorrow (LOTT) Fellows Program challenges women to see their role in furthering women's leadership in all sectors of society. The program is designed to develop women's potential to lead professionally, personally, and in their communities.
Through COMPAS programs, students, teens, older adults and other community members of all backgrounds and abilities come together to build confidence and creativity – and often realize they have more in common than they think. Thanks to support from donors, COMPAS reaches more than 600 young people each week with the power of creativity.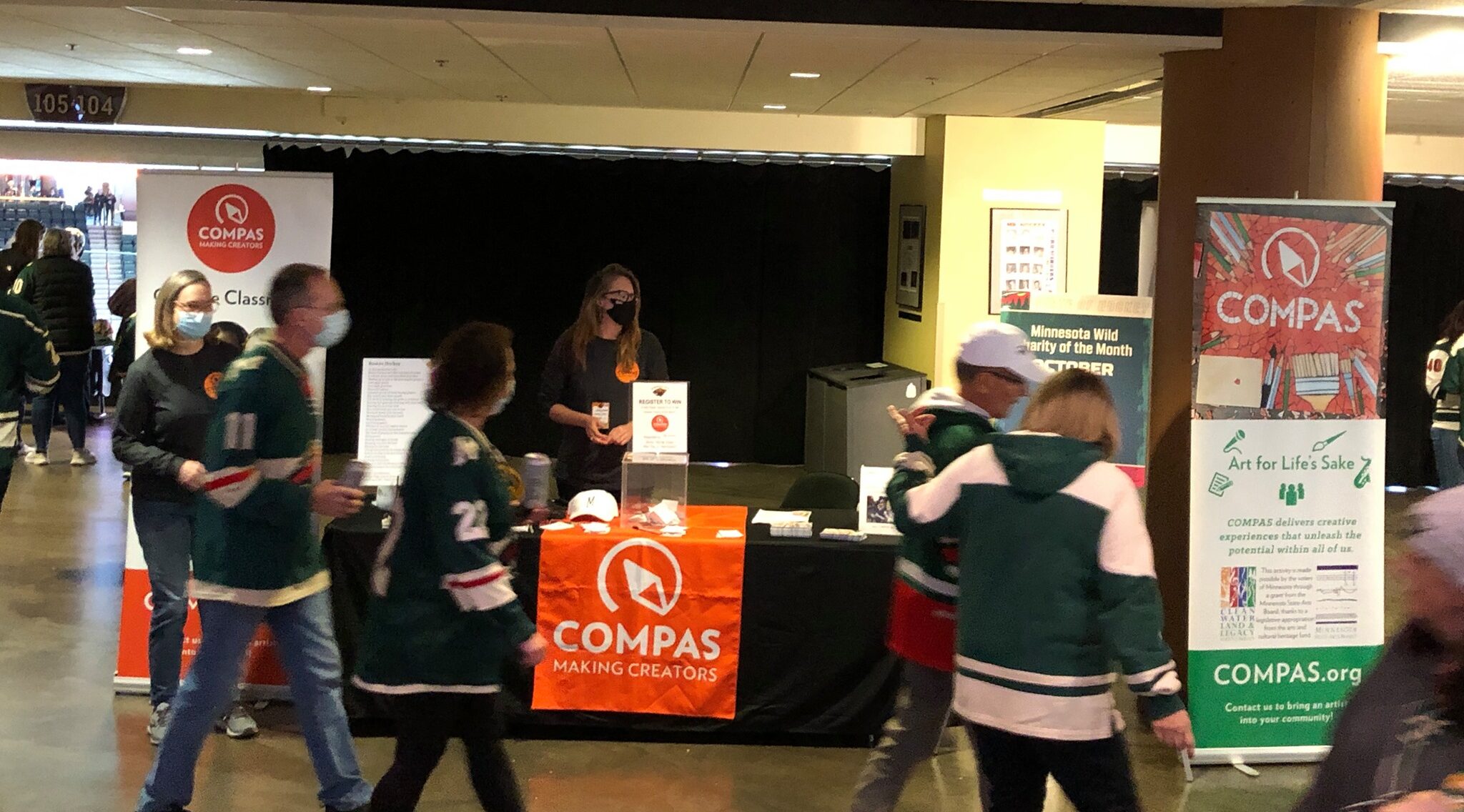 Jeremiah Program offers one of the nation's most successful strategies for disrupting poverty, two generations at a time. At JP, they believe that no mother should have to make the untenable choice between investing in herself or supporting her children. Their holistic approach invites single mothers into the leadership tent and encourages families to bring all of their identities to bear in achieving their goals.
Founded in 1993, JP is headquartered in Minneapolis, Minnesota, with campuses in seven cities nationwide. As demand for the JP model increases, they are expanding in new cities with both residential and non-residential models.
Founded in 1929, Hallie Q Brown Community Center (HQB) is an African American nonprofit social service agency open to everyone, primarily serving the Rondo/Summit-University neighborhood of St. Paul and the Twin Cities metro area. Nearly 51% of our community are people of color, 45% are low-income (200% of poverty guideline or lower) and more than half are living in poverty (24% of the total population). Through decades of community service, programming, and relationship-building, we are known as the Lighthouse of the Community.
Since 1965, Lifeworks Services Inc. has been a champion for inclusion. They were founded by families who recognized the importance of advocacy and breaking down barriers for people with disabilities to be part of the community. As an industry leader, Lifeworks continues their commitment to self-determined support, careers with competitive wages, and developing innovative opportunities that enhance everyday lives.
The Open Door is a hunger relief organization dedicated to ending local hunger through access to healthy food. As the largest food shelf in Dakota County, The Open Door serves roughly 10,000 Dakota County residents each month through a combination of innovative programs. In step with its mission, 70% of the food distributed by The Open Door is fresh and/or perishable.