BUILT ON A WINNING CULTURE!
Since founded in 2001, Innovative Office Solutions has rapidly grown to become the largest independent office productivity supplier in the Upper Midwest and one of the largest in the country. Throughout this expansion, we have made it a priority to maintain the culture that got us here in the first place.
Our culture embraces a small company approach, focused on fun, personalized service and one-on-one relationships and scales it with large company capabilities. You get the best of both worlds.
Each year we produce a book dedicated to showing how our culture comes to life. Check them out!
Inspire People to Love What They Do and Who They Do it With
Our purpose is much larger than the products and services we offer; as your partner we focus on helping your organization thrive and perform at its best!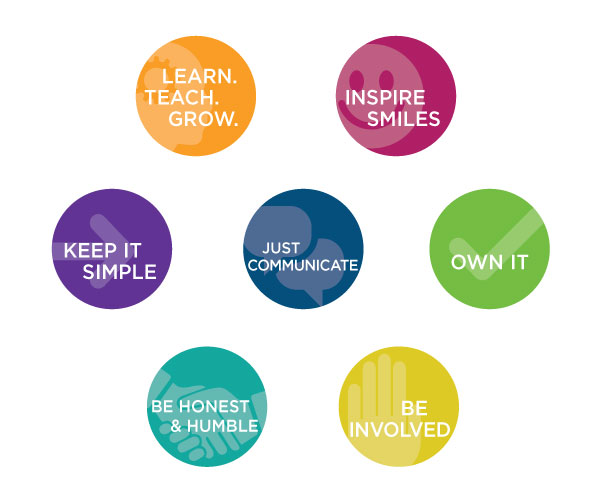 OUR CORE VALUES
Our core values guide our team day in and day out.
HOW WE APPLY OUR CORE VALUES
Employee/Customer Engagement
I like how Innovative gives back to the community. I like that we have the InSports foundation and gives kids the opportunity to get positive encouragement.
I absolutely love Innovative's culture. The fact that we are guided and concrete helps everyone stay on the same page, and really makes for an amazing work environment."
I love our work hard, play hard culture! We are like a family and we work together to make for the best customer experience. Sure, we make mistakes from time to time, but we always figure it out and make it right!
There is something to be said about the transparency of Innovative as a company… it is refreshing to be kept mostly in the loop with the goings-on of the company you work for. Not all operations are nearly as forthcoming with certain portions of the overall business.