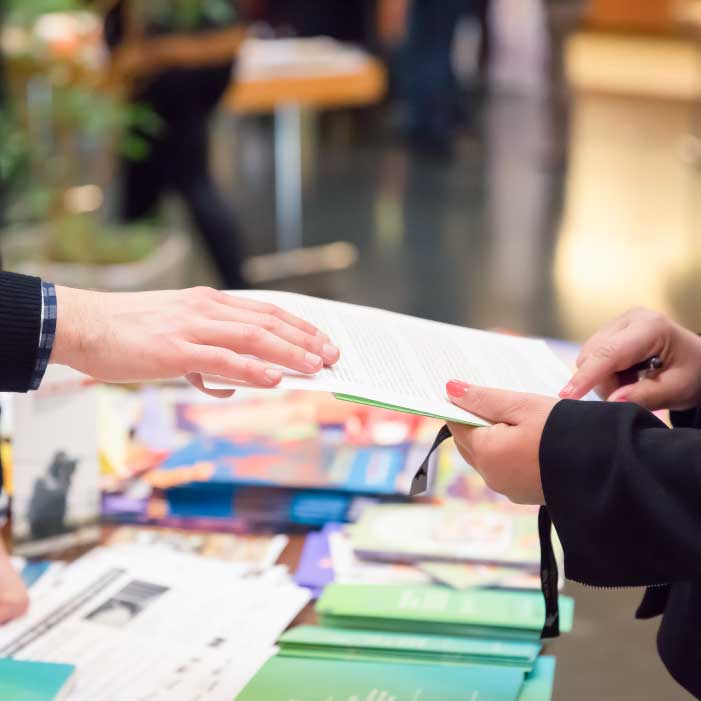 INTERNAL COMMUNICATION
Are you looking for training manuals, HR printed communication and more? We've go your internal print projects covered!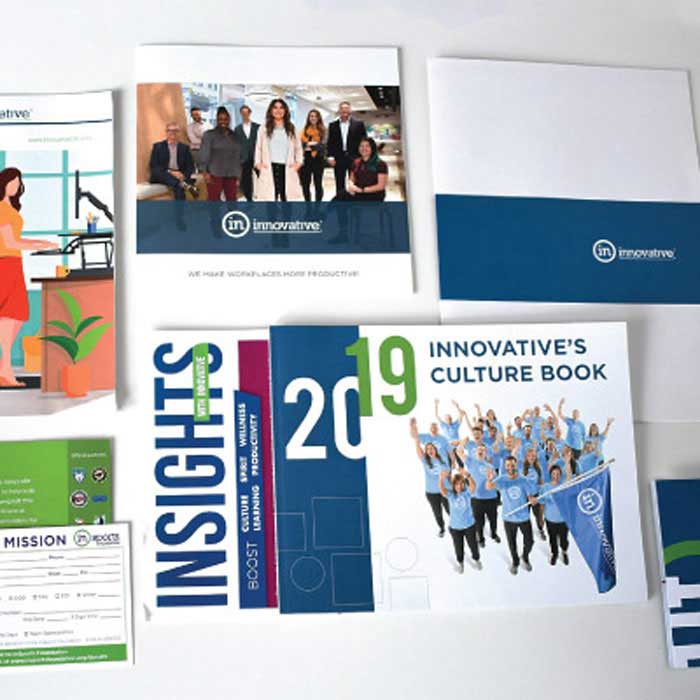 MARKETING & SMALL MATERIALS
From brochures to tell your company story to postcards and printed materials to support your sales team, we'll design and print what you need!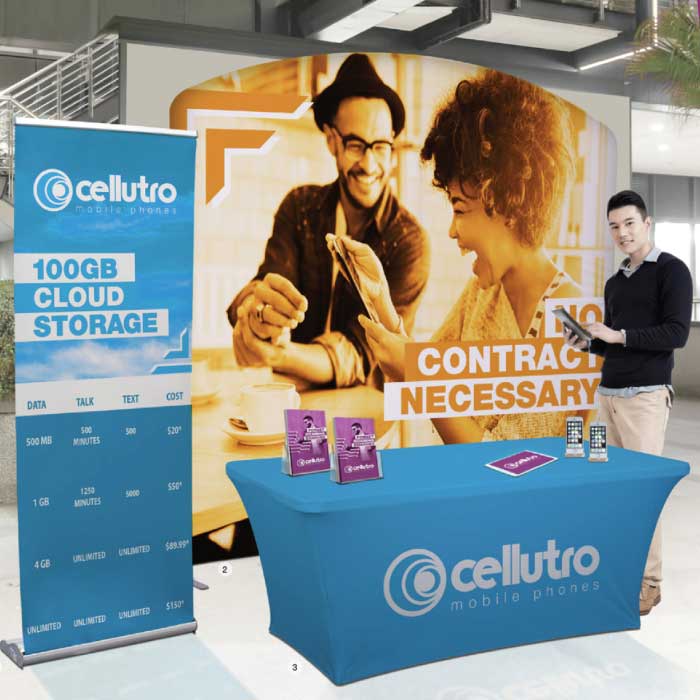 TRADESHOW & EVENTS
Whether you need branded banners, tablecloths, booth graphics or more, we'll help you bring your brand to life and make a lasting impression!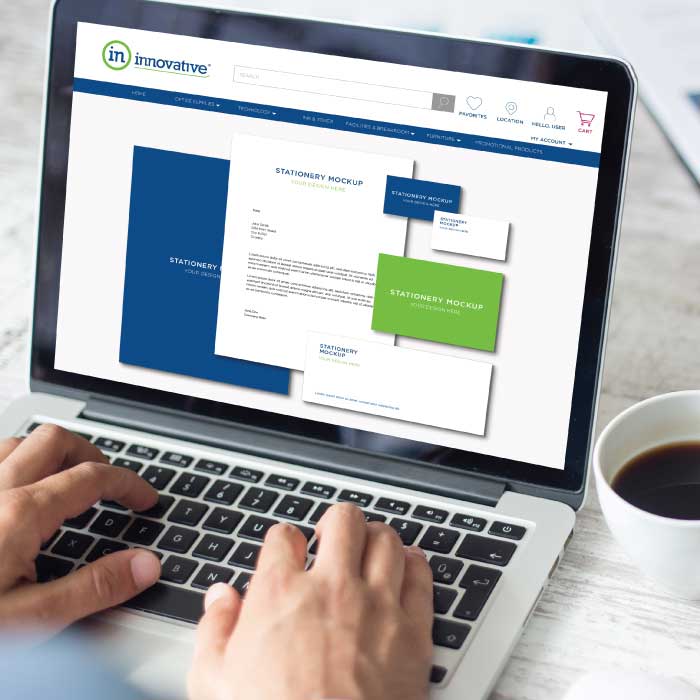 PRINT ON DEMAND
Print the quantities you need and keep your materials up to date with our full color digital on demand printing portal.
QUICK TURNAROUND AND CONSISTENT DELIVERY
QUALITY PRODUCTS THAT MEET YOUR BRAND STANDARDS
PREVIEWS & ONLINE ORDERING
We've assembled over 15 industry-leading Category Experts who are specialists in their field. They'll provide insight and knowledge to make sure you have the right solutions for your business.
Innovative has been instrumental in streamlining our print services. They keep a catalog of all of our print items, their online store is easy to use, and they give us the ability to manage our ordering based on permissions & approvals. They are speedy to reply, easy to work with, and always willing to work with our timelines and budgets. This offering has been key in keeping our headquarters and satellite offices stocked with our printed items.