What can you do to motivate and encourage employees to come back?
We are living in a time where the world of "work" has shifted dramatically from a "work-centric" focus to a "worker-centric" philosophy. Your number one asset is your employees, and it is essential to support their experience and well-being. When an employee is engaged and feels a sense of belonging within your workplace, their ability to carry out your mission and core values increases.
Your workplace, if done right, can be effective and efficient while supporting and enhancing your organization's culture and your team's productivity. A lot has changed over the last few years. Now, employees fear a loss of flexibility to work from home if they return to the office. What can you do to motivate and encourage employees back where they once worked their normal 9-5 role? We know this idea is long gone, so it is time to evolve with the changing circumstances we are experiencing and support the new way of hybrid working.
Companies with a thriving culture achieve over 4x higher revenue growth.
CONNECTION & PERSONAL DEVELOPMENT
The #1 reason employees will return to the office is for scheduled in-person meetings. We have been lacking connection, and many are ready to re-connect, socialize, and grow.
Many employees feel their professional development has suffered while working remotely. If you haven't already, tap into CliftonStrengths® to unlock your team's potential!
Make sure you have the right mix of spaces to support scheduled and impromptu collaboration!
of employees believe working in the office is important for collaborating and building relationships with team members.
Scheduling in-office days for teams and set them up for success.
We have all been through a lot. We have balanced our work and life and even blurred and blended the lines. People still need offices to separate home from work, have more space, and socialize.
Employee experience is no longer just in the office or at home, so consider the entire employee journey and what they might need in the workplace today.
of remote employees feel exhausted after daily virtual meetings.
Understanding what working environment employees have at home so you can best support and draw employees sto the office by providing what they're missing.
Create excitement and a fear of missing out (FOMO) at your office with amenities. There is nothing like a fantastic cup of java. Think new coffee and latte machines, a workplace refresh, fitness space, or a new experience to draw employees back to the office. Each employee will have a unique opinion on what would entice people back, so it is vital to gather feedback and ideas before implementing. The most effective amenity spaces, that offer the best employee experience are:
Innovation Hub: designed to support collaboration, brainstorming, and ideation
Maker Space: areas for creating and tinkering, fosters projects and activities
Quiet/Tech-Free Workspaces: space for relief and restoration
Outdoor Workspaces: places to sit and work outside
Focus Rooms: enclosed area for uninterrupted heads-down work
Work Cafe (over cafeteria) and Breakroom/Lounges: multifunctional community space for breaks, lunch, working, socializing, and collaborating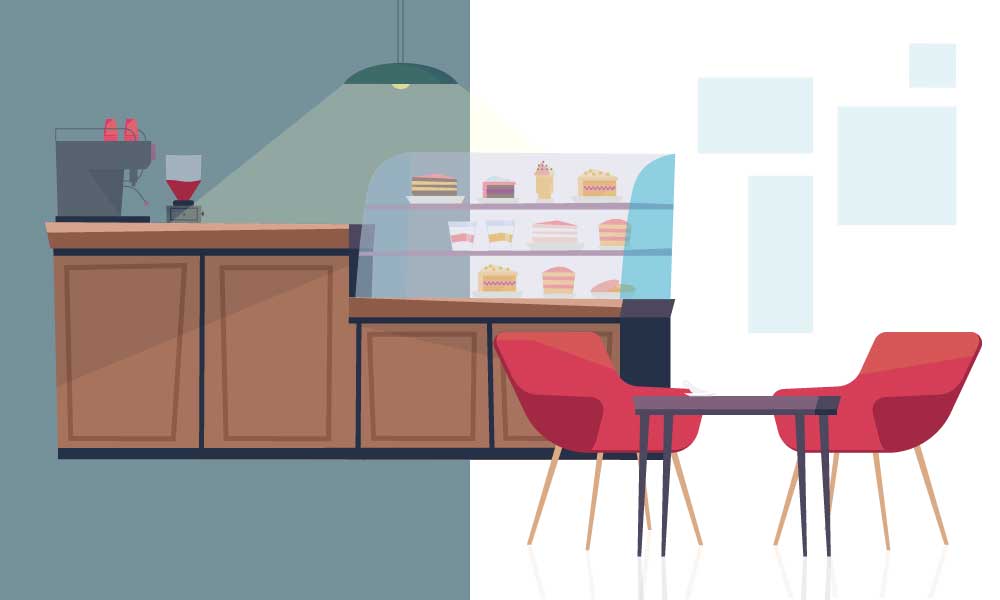 Understanding what working environment employees have at home so you can best support and draw employees sto the office by providing what they're missing.
The great work from home experiment has forced us to utilize new tools and technology more than ever before. It is no longer an add-on option; easy-to-use technology needs to be integrated from the start.
Employees and teams have new expectations for technology in their work environments. People now expect the same or an even better technology experience no matter where they are, at home, in the office at a workstation, conference room, or even the break room. Our new reality is hybrid and people will continue to work from anywhere. Technology, tools, equipment, power, and seamless connections will be critical to the success for this evolved work model which has impacted everyone, everywhere across all industries.
Employees have reported that they will go to the office to use printers and scanners, enhanced tech, tools, and equipment, better wi-fi, and extra monitors. Make sure your workplace is up to date.
of companies plan to invest more in tools for virtual collaboration in the future.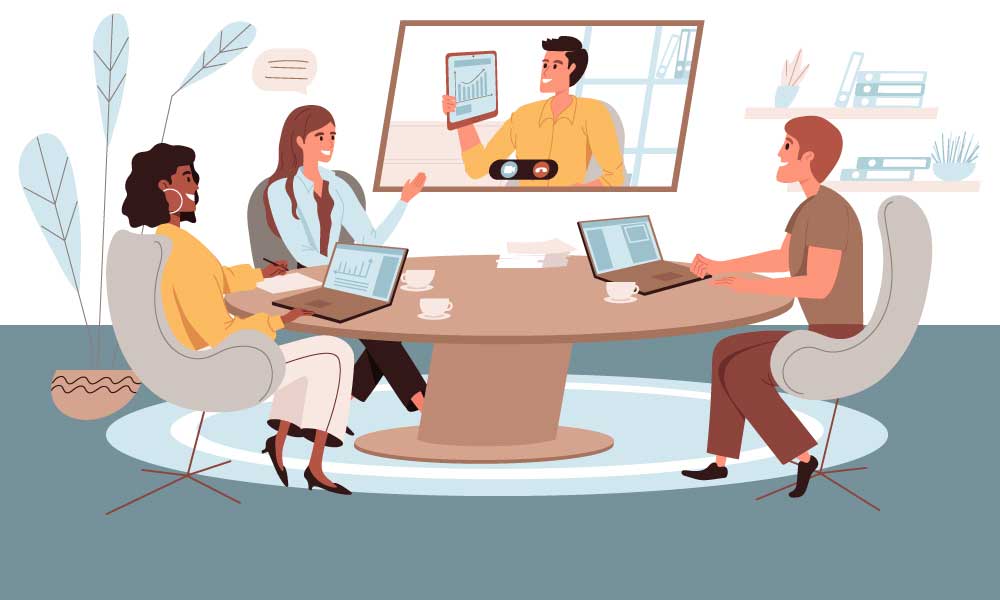 Not every employee has a dedicated workspace at home or even a desk. We have all seen fellow team members working at their kitchen table or even from the sofa. Those who are not set up properly at home are more eager to return to an ergonomic workstation in the office.
of Americans have had new or increased back, neck, and shoulder pain since they started working remotely.
Offer enhanced ergonomic equipment to those who are in the office 3+ days a week.
As a baseline, your building must be set up for occupant health & safety. People are less likely to visit your office if they feel the space is less than clean.
Nearly 75% of people surveyed believe a safe and clean workplace will be most important to company culture.
Add purification solutions to your workspaces and you can reduce 99.97% of airborne particles
Nearly 80% of employees feel less connected to their company's culture.
Gifting employees with a branded "Welcome Backpack" for hybrid work.
68% of executives say they and their organizations don't have a detailed plan in place for a hybrid work model, even though most intend to implement one.
Employees have changed their homes to become workspaces, and now, we need to create workspaces that support employees. We realize remote work is missing the most important factors such as in-person collaboration, impromptu learning, socialization, company culture, and a place to belong. We want to create a workplace where employees feel a sense of pride in your organization.
DON'T KNOW WHERE TO START?
No problem, Innovative Office Solutions has a program to guide you and your employees through the process, wherever they may be. Our team of experts will help you discover what role your physical office plays, what your employees need to do their best work, and how to deal with hybrid work since we are pretty sure it's here to stay!
Contact our team directly at marketing@innovativeos.com to get started today!