We want to help you discover your difference while working with Innovative. We pair informed design expertise with the latest trends in furniture to transform your spaces and bring the people in them to life. With over 250 manufacturers we can dial in on exactly the right combination of products to design a space where people love to work!
At Innovative, we continually strive to make a difference in the lives of our customers and the organizations we partner with. We ultimately want our clients to thrive, grow and prosper as a result of working with us. In 2022, we aspire to showcase the unique differences that fuel our customer's success, and we want you to discover the difference, and that's Innovative.
We have developed a thorough and thoughtful three phased design process to simplify the project experience and bring your vision to life.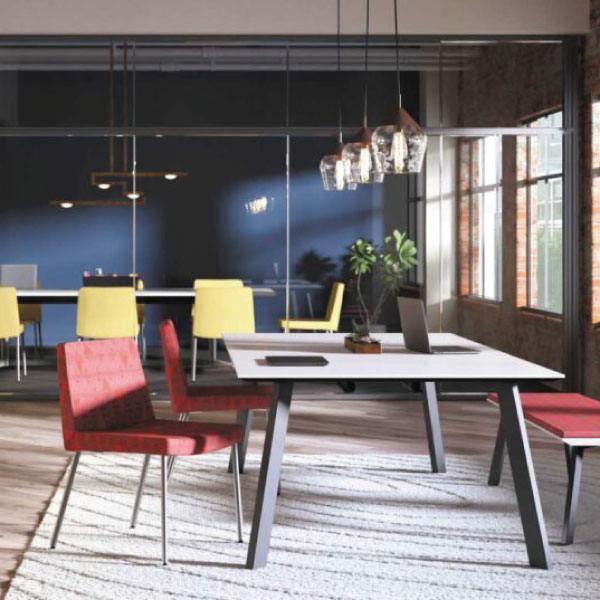 INSPIRE
Exploration | Insights | Vision
This is where it starts! We explore possibilities, share insights and uncover challenges!
INVENT
Solve | Design| Plan
During this phase, our team dives in and gets creative through thoughtful design and project planning!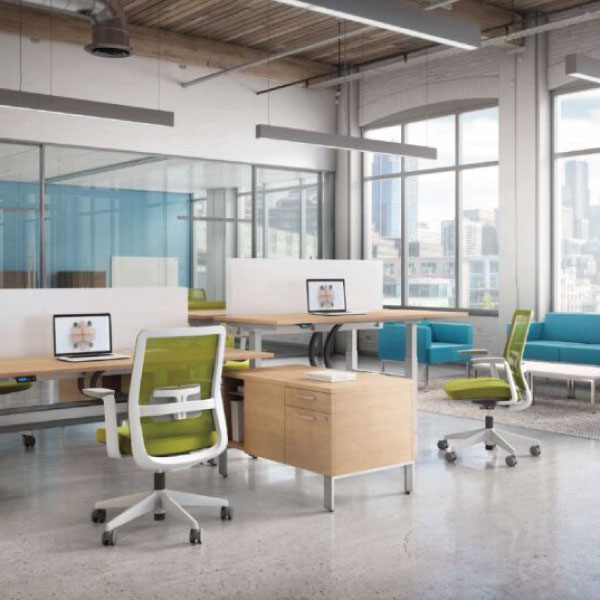 INSTALL
Orchestrate | Execute| Celebrate
This final phase is all about execution and celebration! Buttoning up the project to completion and exceeding your expectations.
WE ARE PROUD TO PARTNER WITH ORGANIZATIONS AND DEVELOP CUSTOM SOLUTIONS FROM START TO FINISH & BEYOND.
Innovative's furniture design professionals were great partners and contributors to our overall office design team.  Their collaboration process with our architects was not only creative and inspiring, it was also fun!  It was an interdependent sharing of ideas that resulted in a beautiful and functional space for our employees and clients.
We always look forward to working with the Innovative team! We've partnered with them at multiple properties in our portfolio and they are excellent at seeing the vision of the architectural design of our various projects. They are easy to work with from start to finish and are incredibly responsive even when the project is over. We appreciate their collaboration, creativity, and the thoughtfulness they put into each of our projects. We recommend them to our tenants often and can trust that they will live up to our glowing reviews.
The Innovative team has been so amazing!  We used them for a build-out on our 6th floor and renovations on our 7th floor. The process couldn't have been smoother. They were attentive, open to our ideas and feedback, challenged us to look at things differently, found cost effective solutions, and hit deadlines. The Construction Task Force would absolutely recommend them again and again to anyone considering new space or an office refresh!
Innovative was brilliant at translating our brand and goals for the space into a cohesive furniture package which enhanced the overall form and function of the building. We provided clear expectations on budget and they optimized the package, delivering on-time and on-target. The team is talented, fun and challenged us as a customer, which in the end made for a better overall end-product
In deciding who to work with for our furniture, design suggestions, and technical assistance, there was no question in working with Innovative! They walked us through the best design layout that would accommodate our staff – helped us pick out coordinating furniture and colors, while always keeping our budget in mind.  During the move/installation, they were great – very professional, always checking in to see how things were going – we did run into a couple of furniture issues, but they were quick to fix those issues, with no additional cost to us.  We were very pleased with the end result and would highly recommend using Innovative to anyone looking to complete a project such as we did!
Furniture & Design Insights