ON YOUR MARK. GET SET. GROW.
It's time. Time to explore the space between work and play.
Renewal is about rediscovering the beauty in simplicity. Inspired by the shift towards sustainable, alternatively sourced products and a focus on timeless pieces for everyone and every occasion. Renewal products focus on the neutrals of the great outdoors with natural textures, organic shapes, and recycled materials.
READY TO ROAM | Portable. Durable. Convenient.
As mental and physical health has become increasingly valued, a shift towards products that promote wellness is on the rise. "Care Culture" products embrace the idea that you deserve to feel good. Through natural materials and calming color palettes, these products deliver a sense of peace and tranquility.
THE RIGHT PATH | Sustainable. Eco-Friendly. Renewable.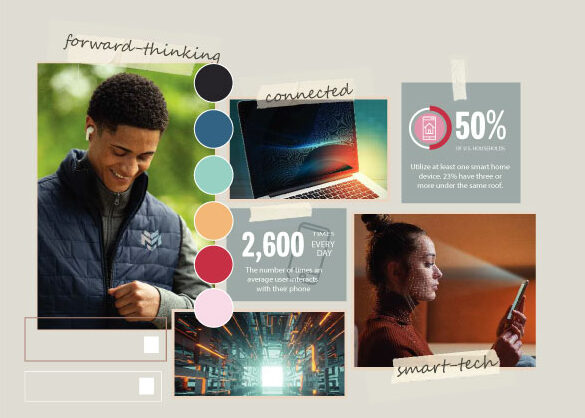 Influenced by the ever-changing world of technology, "Futureverse" products provide solutions to make lives better and keep us connected to the world around us – wherever we go. These products focus on sustainable, innovative solutions, lively color palettes, and bolder lines and patters that are ahead of the curve.
ADVENTURE AWAITS | Productive. Savvy. Inspiring.
ON THE MOVE | Adventurous. Curious. Prepared.