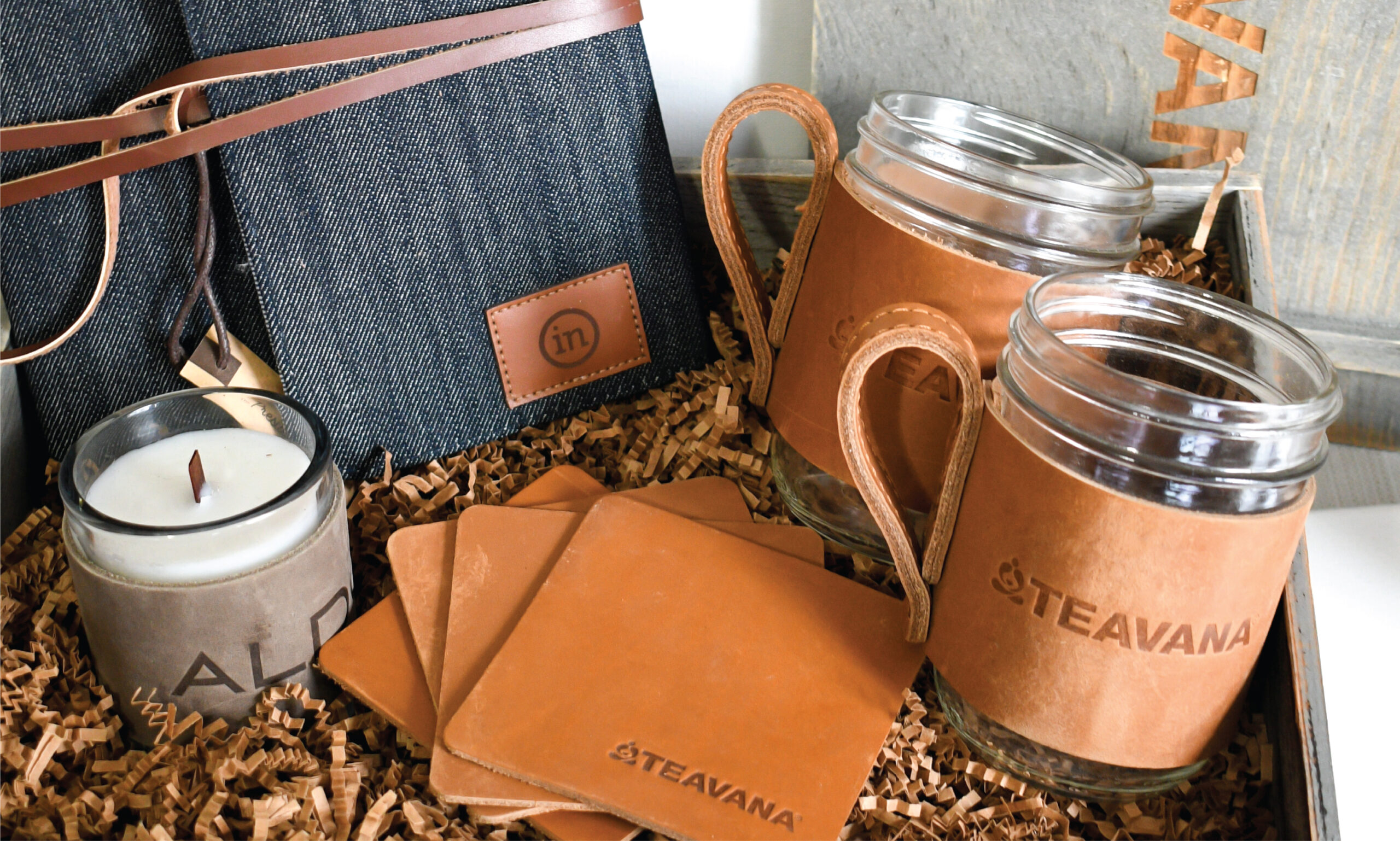 Gifts & Appreciation
" In one employee happiness survey, 45% of respondents even said they believe gifts reflect their value at a company."
There are many ways you can acknowledge an employee's hard work. Sending a personalized and genuine appreciation gift is an easy, thoughtful way to make your team members them feel more included, connected, and appreciated. No matter the occasion, gifts for employees boost morale. They're more than just material tokens; they're ways to express gratitude and make employees feel valued. In one employee happiness survey, 45% of respondents even said they believe gifts reflect their value at a company. Why not start by saying you care with a personalized item? Here are a few fun motivational gifts ideas to recognize an employee who has been responsive, helpful, and on top of their tasks.
Home Office Essentials
Set up your colleagues or customers for success with gifts that bring your brand to life and promotes productivity. Are your employees or customers working remote? Give your team the tools they need to succeed while making a brand statement. Check out these items that will make your employees feel appreciated from a distance.
Health & Wellness
Workers feel stressed and overwhelmed by the constant uncertainty the global pandemic has caused. Send a care package or individual items that promote health, wellness, and relaxation. This small employee or customer appreciation gift will encourage your employees to practice self-care and destress in their downtime. Here are a few ideas to let your employees know you're invested in their wellbeing even if they are stuck at home.
Keep Your New Coworkers Entertained
Many parents in the workforce are facing a new reality of working at home with their kids or pets. Are your employees or customers having a difficult time focusing with increased distractions?  Try one of these gifts that will ensure to keep them busy and entertained while helping you stay on task.
Company Apparel
Company apparel will not only make your employees and customers feel appreciated but will also build your brand identity and create unity among employees. Branding through corporate apparel is one easy way to engage and give thanks to your workers with products that they'll enjoy. Here are a few ideas to get you started!
Employee & Customer Appreciation Starts with You
There are thousands of ways to appreciate your employees & customers. During these strange times employees rely on their company to keep morale up and spirits high. Customers appreciate thoughtful gestures more than ever before. Remember that appreciation starts with you!