This year, Innovative Office Solutions and the Minnesota Vikings are teaming up to put the spotlight on a non-profit organization doing good in the community that surrounds us! We are received so many amazing nominations and we are excited to announce this year's In the Community recipient… Project Success! Project Success motivates and inspires each student in every school they serve to dream about their futures, help them create a plan to get there, and give them the tools and support they need to achieve their goals.

About Project Success
Project Success connects students to their purpose by motivating and inspiring thousands of Minneapolis 6th-12th grade students to dream about their futures and develop the skills to achieve their goals through in-classroom workshops, certificates, the arts, college and career exploration, and outdoor and global experiences like their annual trip to Washington D.C. and the National Museum of African American History and Culture sponsored by the Minnesota Vikings each year.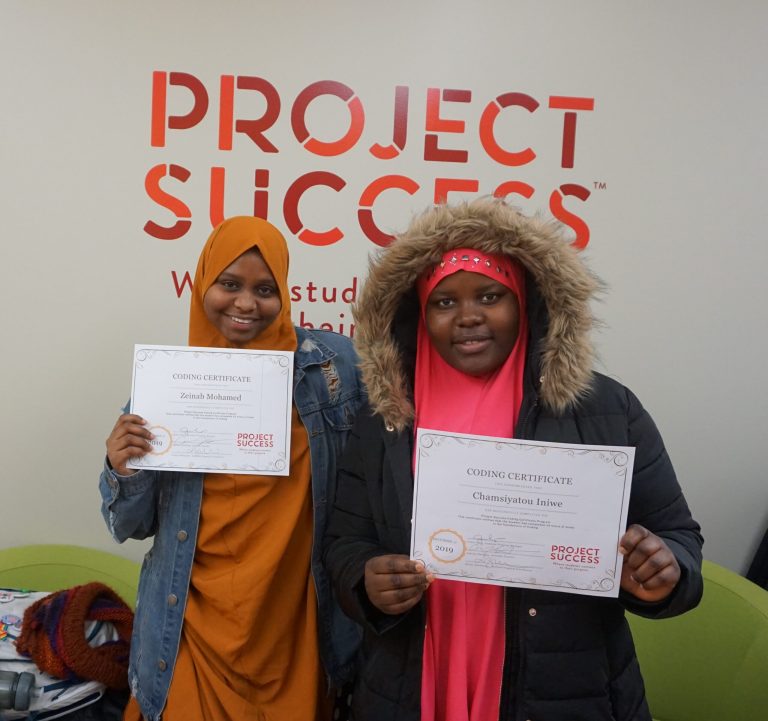 Mission
Project Success motivates and inspires young people to dream about the future, helps them take steps to get there and gives them the tools they need to achieve their goals.
Vision
Every child entering middle school will graduate high school with a plan for their future and have the skills and confidence that will take them through the rest of their lives.
Values
Kids First!
A Non-Judgmental Environment
Love is the Key
Clear & Open Communication
Dependability, Reliability, & Trust
Willingness to Grow & Change
 Develop Healthy Relationships
Sustain Excellence
In the Community
While all 16,000 of the Minneapolis middle and high school students Project Success serves are learning virtually, isolated from their school communities, the challenges they faced before this global pandemic still exists.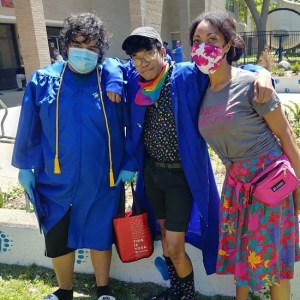 But Project Success does know this: Their students are resilient. They are hopeful. They have everything inside for them to create the future they want for themselves. Project Success is here for each of them to unlock that future with what they have said they need:
Genuine relationships and connections to community.
Real talk about what's happening in their lives.
Opportunities to explore the world, expand their skills, and ignite success from within and plan their futures.
Project Success does this by fulfilling the promise they have made since the beginning. KIDS FIRST. And they have – with their staff, with their programs, and their hearts, PROJECT SUCCESS IS HERE. A global pandemic cannot stop Project Success from their promise. They have leveraged their 27 years of experience and strengths in innovation and problem solving to continue to bring dreams, possibilities, and the work to their students.
Independent evaluation shows that Project Success' proven methodology inspires deeper engagement from students, increases academic performance, and sets the stage for future success. 90% of high school students report that Project Success helps them create a plan for after graduation. Students trust Project Success and are more willing to take the risk to try something new, step outside of their comfort zone, and do the work it takes to DREAM big, IGNITE possibilities, and GROW into their full potential. Through challenge and constant change, Project Success is here to meet their students where they are.
How to Support Project Success
Volunteer
We have many volunteer opportunities, and a particular need for volunteer drivers. Project Success promises all of its students the opportunity to attend our programs, whether they have transportation or not. Volunteer drivers help us fulfill this promise. We also have other roles in and outside the office.
Make a Gift
Generous support from over 500 individuals annually makes a big difference in the ability to carry out their mission. Every dollar counts. Please join us and the hundreds of others in our community continuing to make a direct and powerful impact on young people's lives. For more about the impact of your gift, click here. Thank you!
Connect & Share
Follow Project Success on Facebook, Twitter, YouTube and LinkedIn. Sign up for our e-newsletter. Tell us your story. Then spread the word to your own friends and family. By widening our community of supporters, we can continue to expand our programming and serve more students and families.
Congratulations to Project Success and thank you for your amazing work with the students in our community. You truly are making a difference we can see and the Innovative team is here to support Projects Success' mission and goals!