IS YOUR OFFICE PRINTER SECURE?
In our increasingly connected world, security should be a top priority for every device on your network, including printers. HP recognizes this need and goes the extra mile to secure not just the printer hardware but also the often-overlooked component: the cartridge. Let's dive into why this matters and how HP leads the way in ensuring your office printing is secure.
The Growing Threat Landscape
Recent years have seen a surge in attacks targeting embedded system technologies, including printer firmware. Cyberattacks are evolving rapidly, prompting HP to focus on improving printer security. But why worry about printer cartridges? Counterfeit or imitation cartridges are a real risk. These fakes not only cost the industry billions but also damage trust and may even fund criminal activities.
Non-HP cartridges can yield poor print results, harm your printer, and introduce untrusted hardware into your network. HP understands this evolving threat landscape and works diligently to protect customers.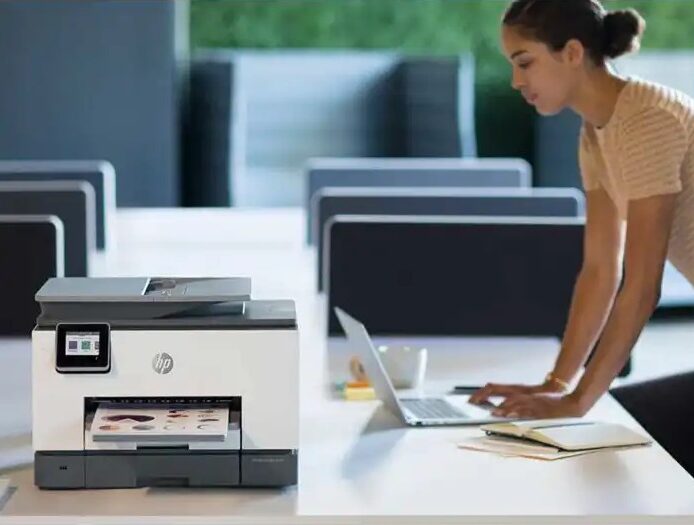 Find out how Original HP office cartridges help protect your printer and your data
HP chips in Original HP office printer cartridges contain tamper-resistant, proprietary HP firmware which helps prevent modification by third parties after production and helps reduce the risk of malicious code entering the cartridge chip.
Original HP office cartridges are certified with ISO/IEC 20243 standard for product integrity to mitigate malicious tampering and counterfeit in the supply chain.
HP's specialized construction designs and glues contribute to tamper-evident packaging to ensure an uncompromised printing experience.
In an era of evolving cyberthreats, we must prioritize printer security. HP's commitment to safeguarding your office printing, from cartridges to printers, is commendable. By choosing only Original HP ink and toner cartridges, you contribute to securing your office infrastructure against emerging threats. Protecting your business starts with making the right choices, and HP is there to support you every step of the way.