Integrating Technology
Many organizations went from asking themselves if a remote work environment was a possibility, to it becoming the only viable option. While it was a big transition for most, technology played a huge role in the success of this workplace transformation. With 55% of employees in favor of a mixture of home and office working, integrating technology will be crucial for connecting the hybrid workforce. Technology has also become a major component in supporting the flexible and digital workplaces. Above all, technology will be the dominant enabler of solutions that enhance the performance and productivity of both workers and the workplace.
The Flexible Workplace
A flexible workplace provides employees with the option to work when and where is best suited for them. The importance of choice in the workplace rises as 70% of workers want continued flexibility to work from home.
of people want [continued] flexibility to work from home
Flexible work was already a crucial workplace strategy before the 2020 pandemic. Now, more companies are implementing increased flexibility as employees have proved they can work from home AND do it well.  A flexible work environment has many benefits. It helps workers achieve greater work-life balance, leading to increased employee satisfaction and improved morale. That in turn means employee turnover is reduced, as is the cost to recruit and train new hires. Integrating technology in your office will help support and connect your flexible workers as their location changes.
The Digital Workplace
A digital workplace incorporates all the technologies people use to get work done in today's workplace. Such platforms contain all the applications, data, tools, and collaboration features employees need to perform work within a secure online interface that they can access anywhere, anytime and on any device. A digital workplace platform allows you to:
Collaborate with team members
Manage projects and tasks with full visibility
Resolve issues, tickets, defects, and service requests
Automate standard and repetitive business processes that require approvals
Integrate third-party applications
Auto-generate reports to make better data-driven decisions
As the workplace continues to evolve, and employee expectations shift, organizations that do not embrace the digital workplace risk falling behind.
Shared Spaces
Plug-and-play technology is a catchy phrase used to describe devices that work with a computer system as soon as they are connected. PnP technology is important for shared spaces in the office; such as conference rooms, huddle rooms, break rooms, and touch down areas. Incorporating PnP supplies throughout your office allows employees to easily connect to the technology of each space.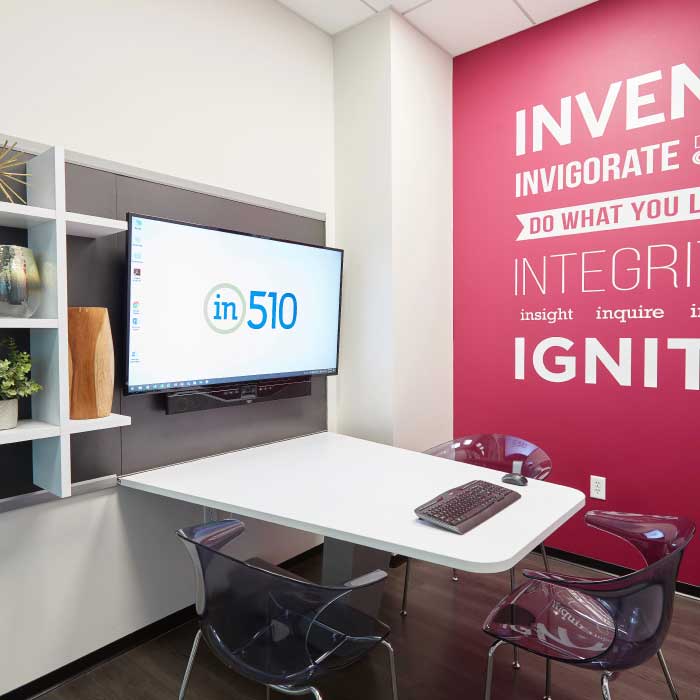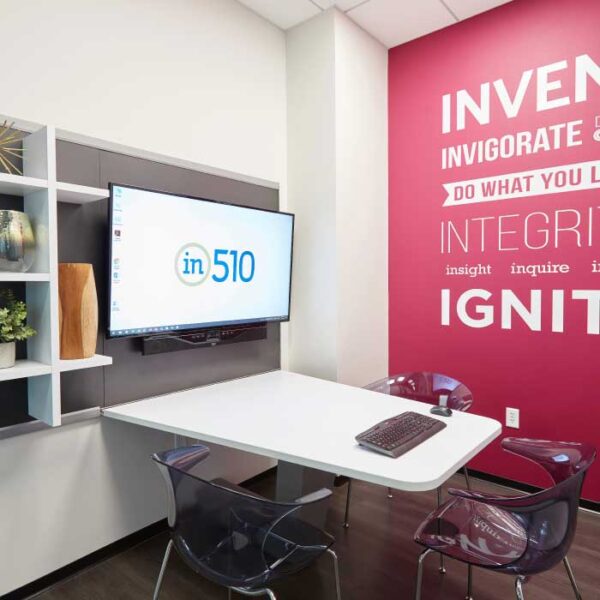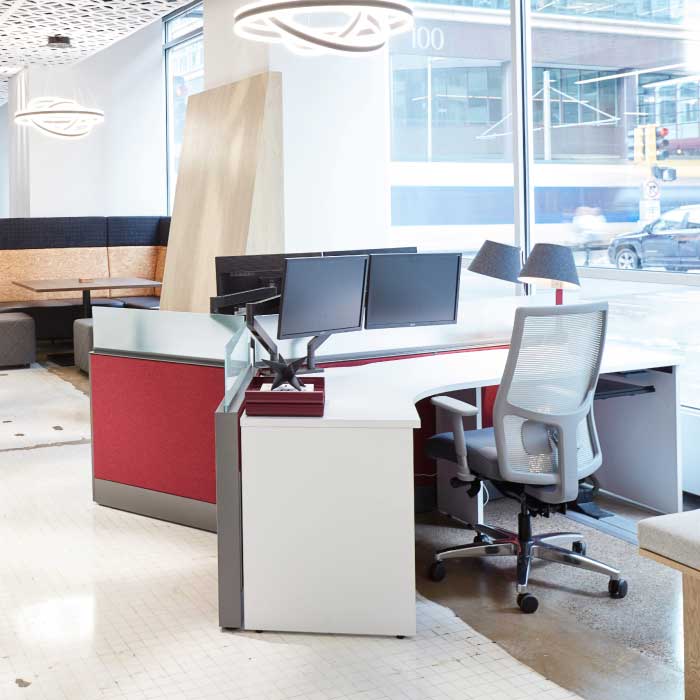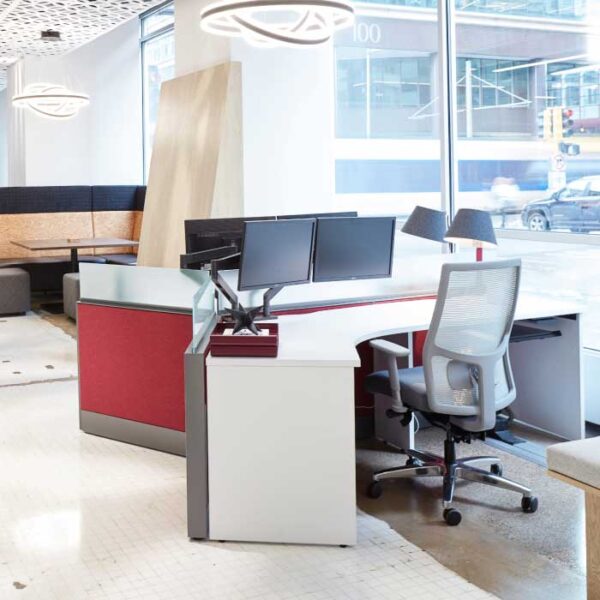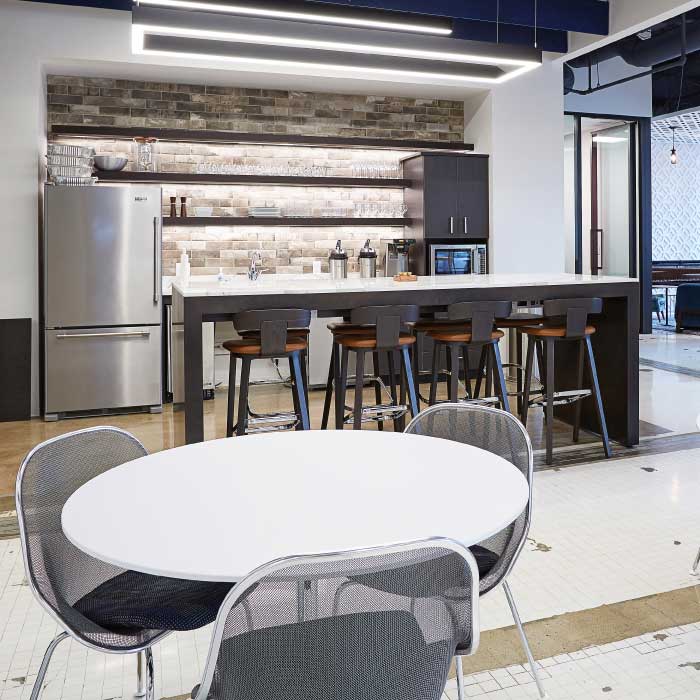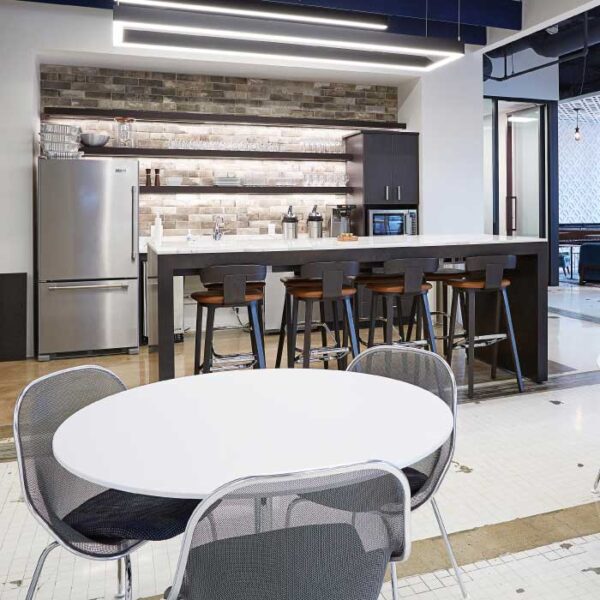 Incorporate technology in the breakroom to connect home and office workers during the lunch hour:
Office Management
Room management and desk booking systems make it easy for employees to find and claim workspaces or resources, allowing them to choose where they work depending on their needs for the day. With reservation and management technology, employees and customers can easily check-in, locate, reserve, and monitor the spaces in your organization.
Hoteling & Space Management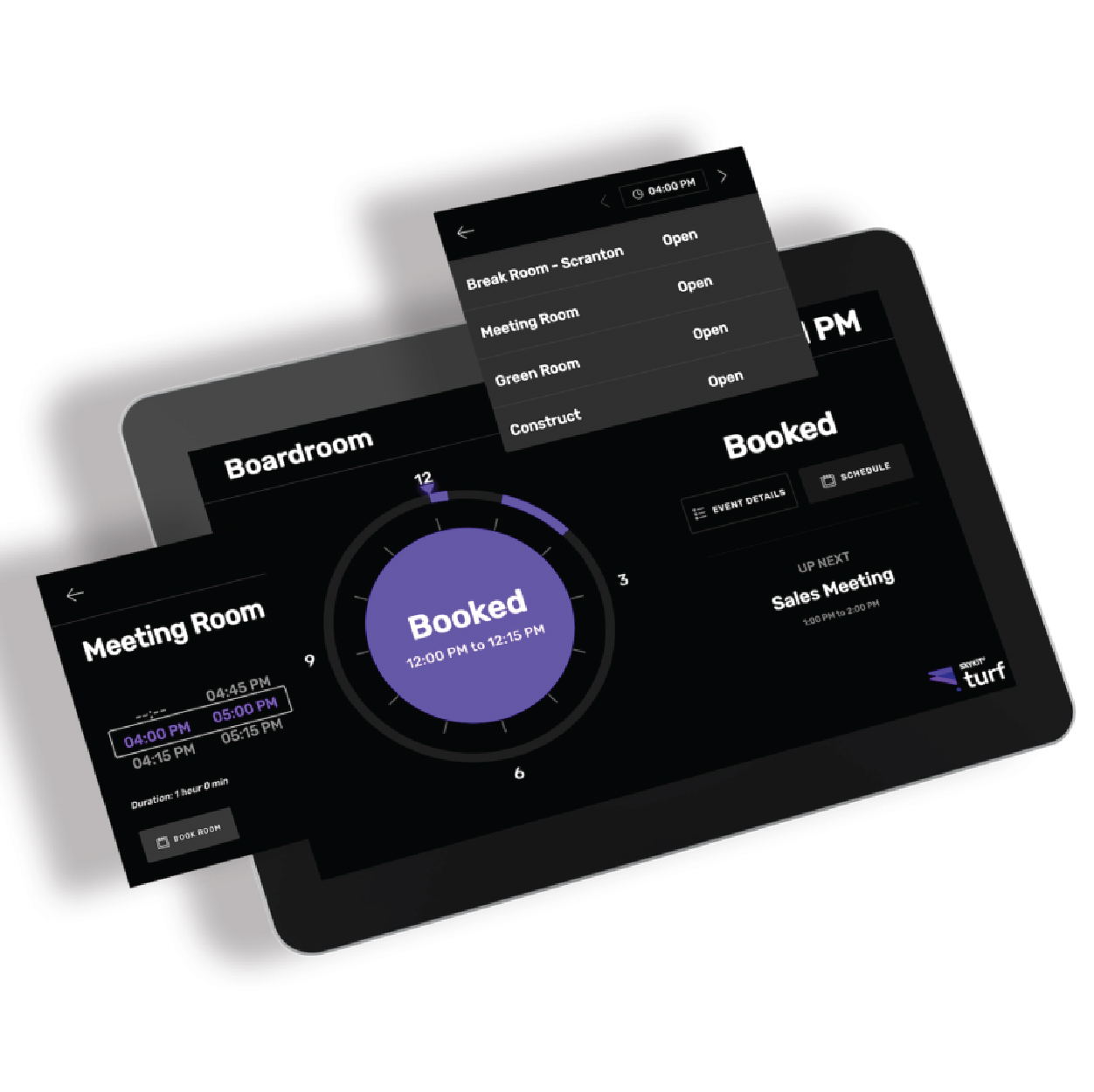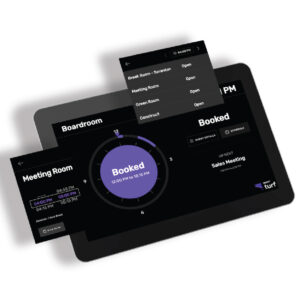 Unused desks? Double-booked conference rooms? Not anymore. Turf Space Booking is a powerful meeting and desk booking tool that lets employees reserve office space using a touch display or their existing calendar app.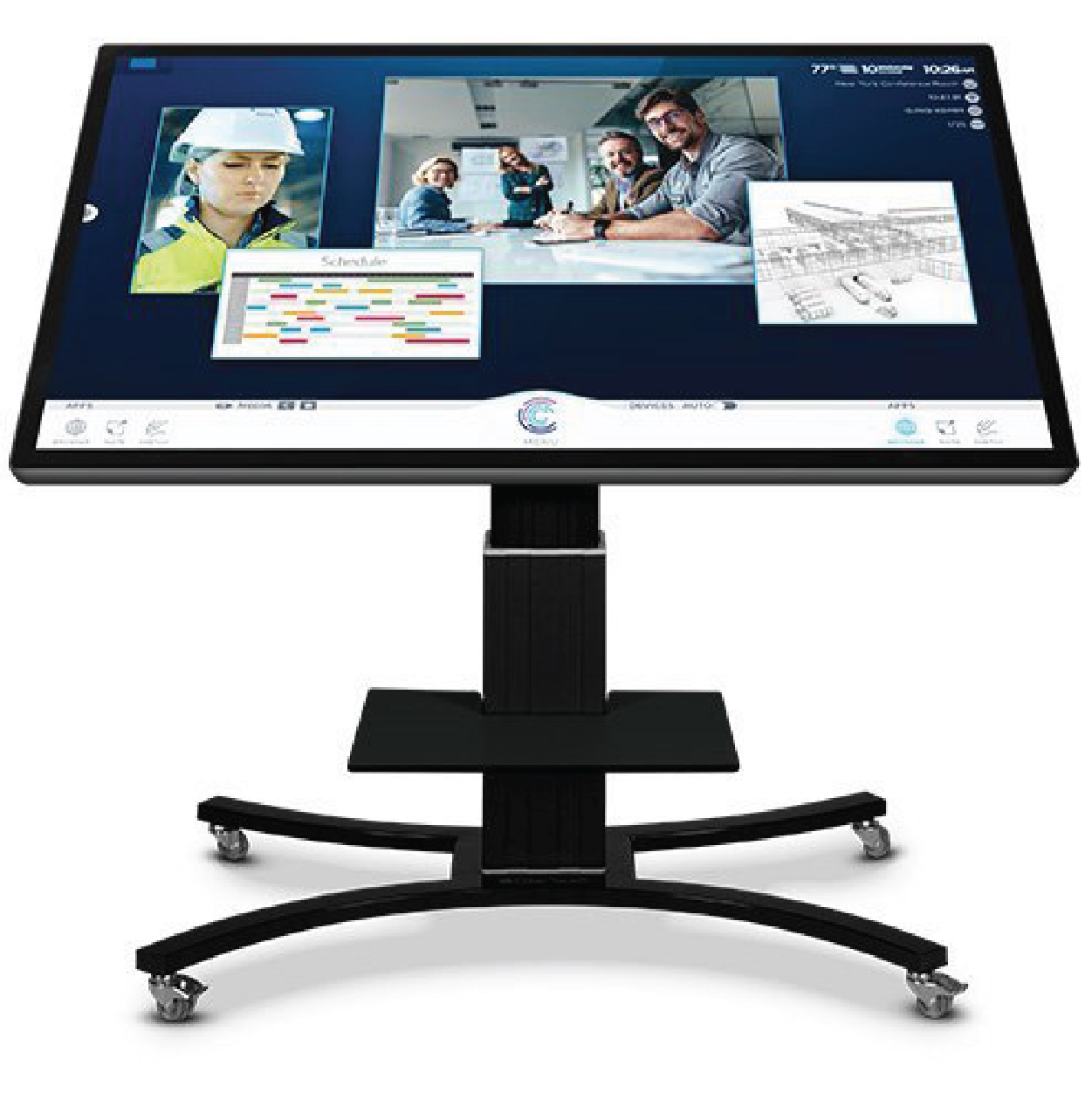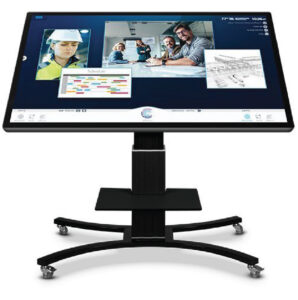 As mobile technology expands the effectiveness and efficiency of remote workers, interactive technology plays a critical role in your company's success. ClearTouch Interactive Screen is an innovative solution that works with multiple platforms.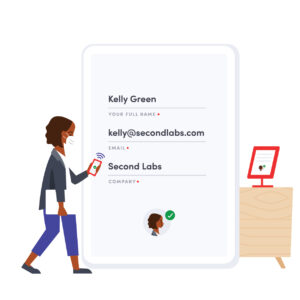 Use Envoy to create a touchless sign-in process for anyone coming through your front door to limit the spread of germs and greet guests with care. Employees and visitors can easily sign in with the Envoy Mobile App or a QR code so they can sign-in for the day without having to touch an iPad or anything else at your front desk.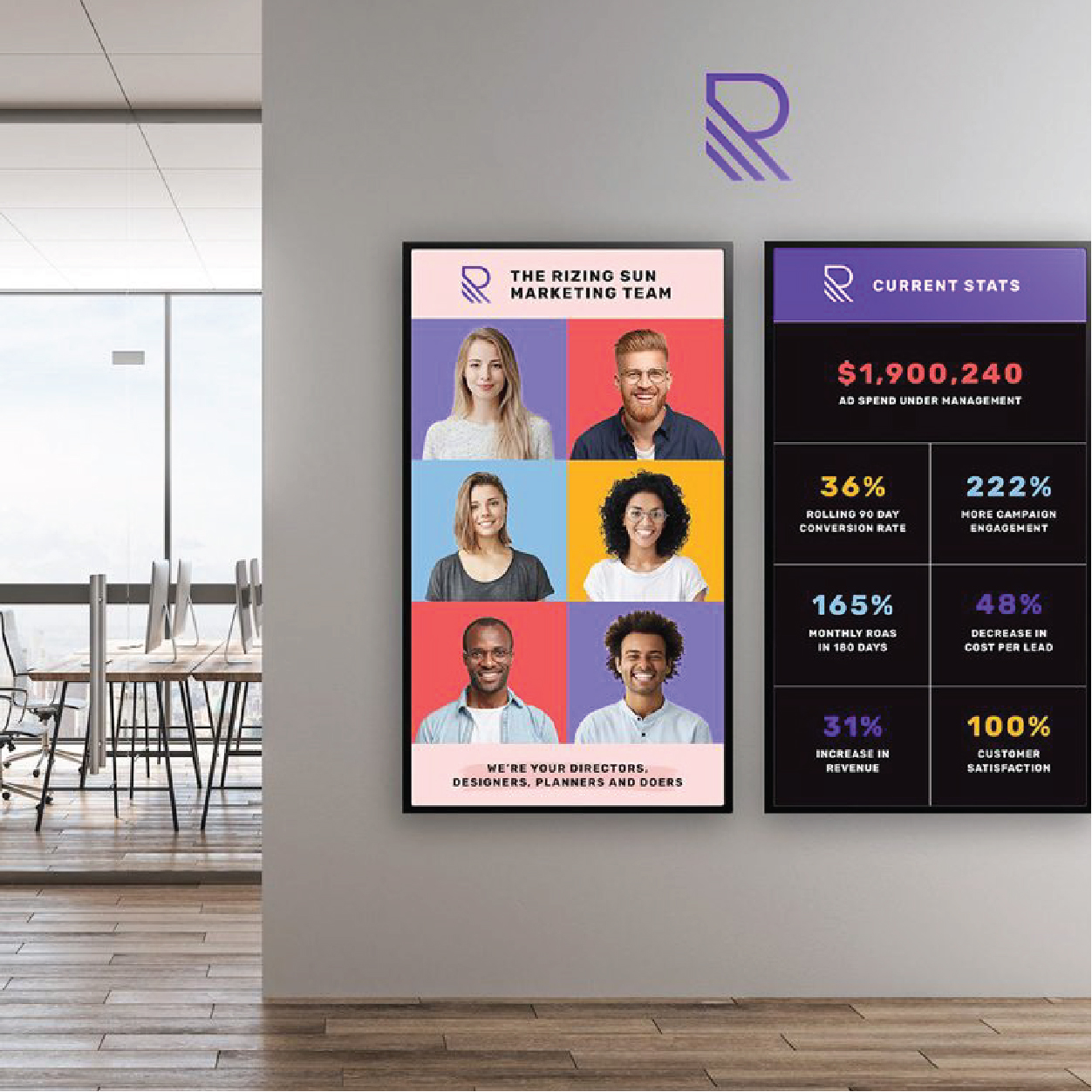 Skykit Beam is a powerful digital signage content management system that allows you to push content to any number of screens. Seamlessly update messaging and promotions across your network of stores. Share company news to every office around the world. Create attractive service menus in seconds or even a massive social media wall.