As we all know, today's workspaces are ever evolving and we need to understand/rethink and leverage both our space and the technology integrated within to keep the mission of the business at the forefront and employees productive.
Huddle Room
Huddle rooms are becoming increasingly popular in work environments, and this particular room was designed to enable team meetings and video collaboration with plug and play technology. Simply log into the collaborative suite of your choice and begin interacting in seconds!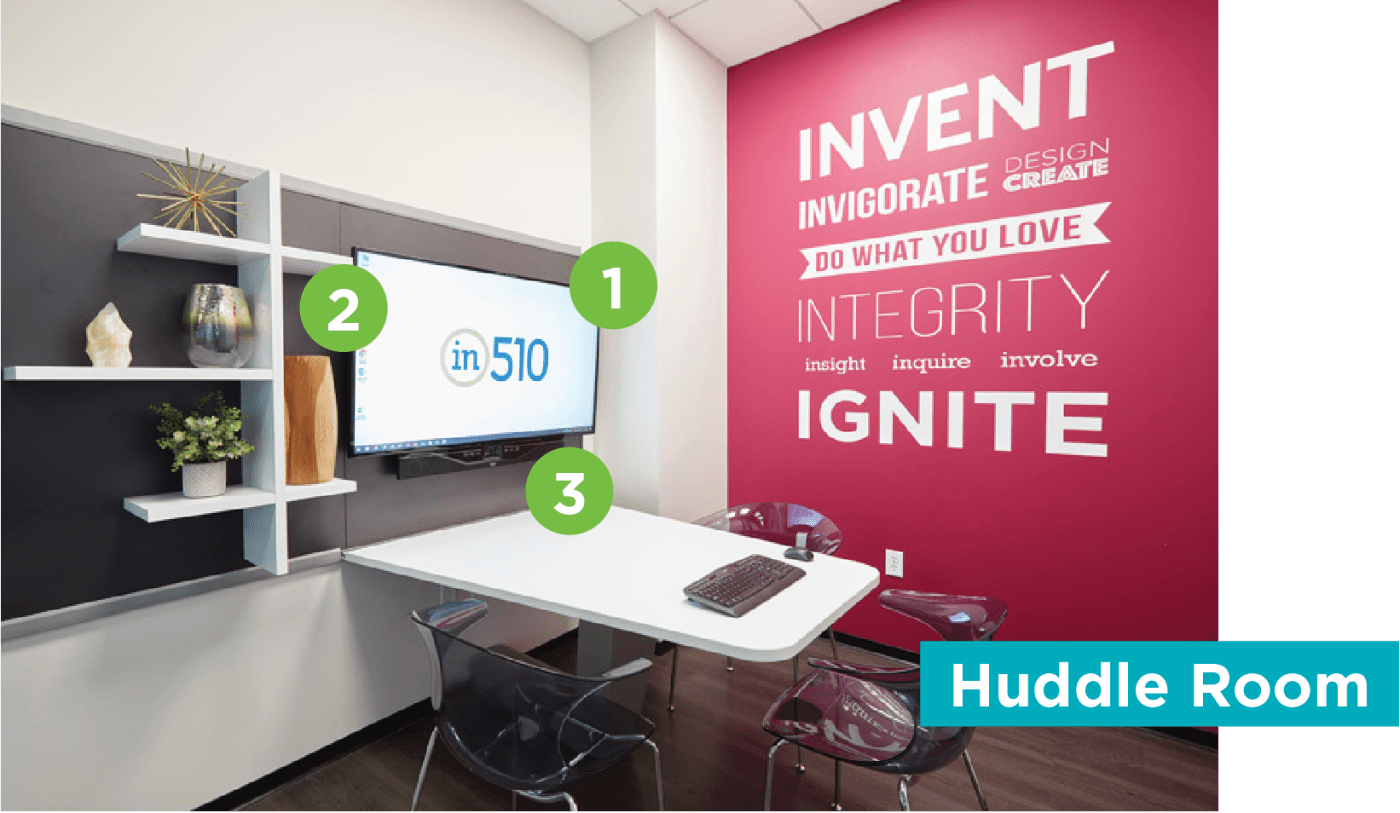 What You Need
HD TV Display
Room PC
Video sound collaboration system designed for huddle rooms

Camera – 120 degree ultra-wide angle view
Audio – 4 speaker element sound  bar
USB, Bluetooth and SIP support
Remote Manageability
Multi-Purpose Room
Multi-purpose rooms also known as large conference rooms are a staple space that can be used for an array of meetings, events etc. and proper technology to make sure they run smoothly is essential!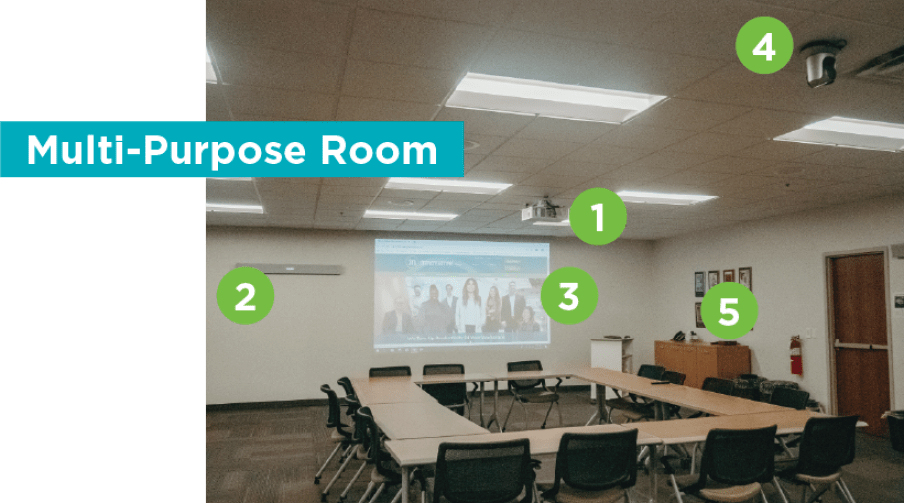 What You Need
LED Projector with 10,000 hours of use
Sound Bar to make sure everyone is discretely heard
Projection screen for presentations
USB Video Camera that syncs with all video conferencing solutions
Room PC to connect to your favorite collaborative suite
Conference Room
You may have a conference room, but do you have the proper audio and visual equipment to amplify productivity and maximize the capabilities of the space?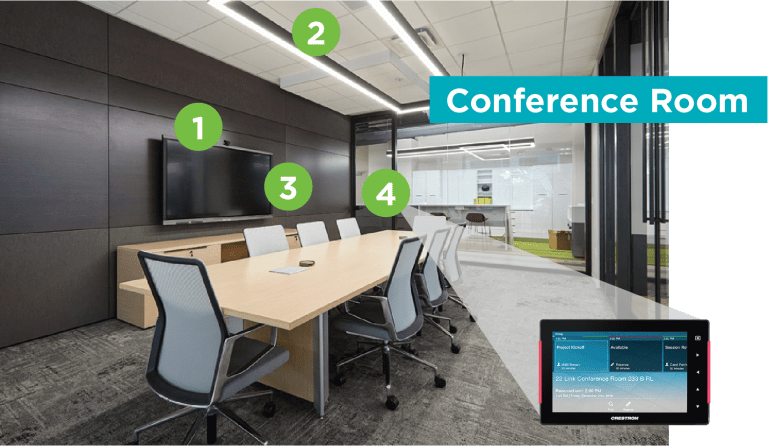 Here's what you need:
 PanaCast 2D Camera with 180 degree video to capture everyone in the room.
A Shure MicroFlex microphone
Cleartouch interactive television with built-in PC and android functionality.
Crestron Calendar Touch Panel outside of the room to schedule meetings and reserve the space on the fly