ST. PAUL SAINTS TOILET PAPER DRIVE
Each year, Innovative partners with the St. Paul Saints to collect toilet paper donations on Thomas Crapper night, named after the famed British plumber. We set up a truck outside and collect toilet paper donations from fans who stop by. It's a great success each year and the donations benefit Second Harvest Heartland.
12TH ANNUAL TOILET PAPER DRIVE
The 12th Annual Toilet Paper Drive at CHS Field with the St. Paul Saints was a remarkable event that brought together a community of volunteers dedicated to supporting Second Harvest Heartland. On a beautiful day, the stadium buzzed with excitement as volunteers from Innovative Office Solutions gathered to collect much-needed toilet paper donations. The spirit of generosity and unity filled the air as people of all ages and backgrounds joined forces to make a difference. Not only did we collect an astounding number of donations, surpassing our goal with over 5000 rolls of toilet paper, but we also had the incredible opportunity to throw the first pitch and be featured on the radio. We extend our deepest gratitude to all the volunteers, the St. Paul Saints, and everyone who contributed to the success of this extraordinary event. Together, we are making a lasting impact in the lives of those in need and building a stronger, more compassionate society.
We are incredibly grateful to Essity, Kimberly Clark, Georgia Pacific, and Essendant for their generous donations to our 12th Annual Toilet Paper Drive. With their contributions, Second Harvest Heartland can reach more families, children, and individuals in the community who are struggling. We extend our heartfelt thanks to our volunteers and donors for their commitment to making a positive difference in the lives of countless individuals and families in need.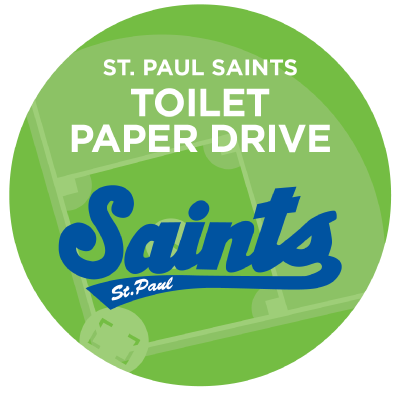 IN THE COMMUNITY
Being involved is embedded into the culture here at Innovative. We value philanthropic effort and give back to those around us through our local partnerships and charity work in the community. Follow the link below and learn how your organization could benefit.