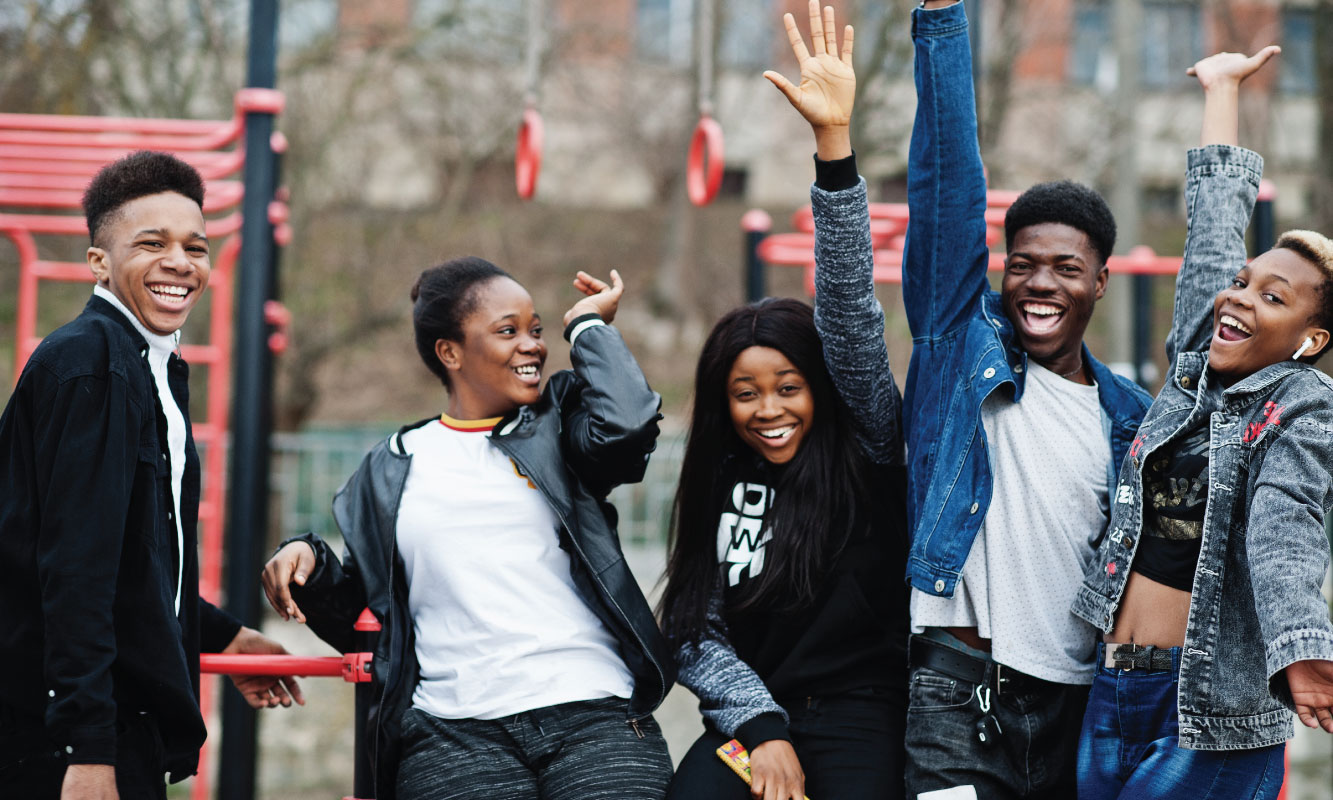 FEBRUARY 2023 CHARITY OF THE MONTH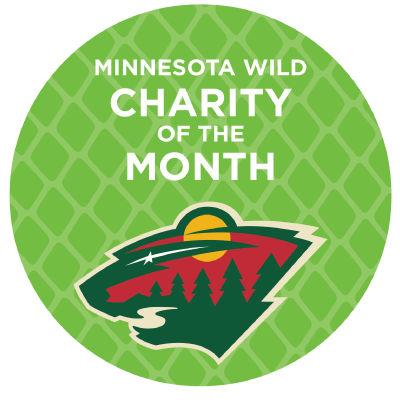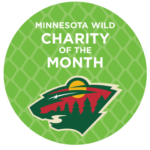 In partnership with the Minnesota Wild, we are the sponsor of the Minnesota Wild Charity of the Month Program. Throughout the NHL season, we feature a new charity each month. This months selected charity is Building A Better You! 
ABOUT BUILDING A BETTER YOU
The leadership at Building A Better You reflects the community it serves, starting with CEO and Founder, Charles Varrie. Growing up, Charles' life mirrored the environments of our clients. The environment was often negative and encouraged destructive decision making that disempowered the community. But Charles was determined and wanted more. He did not want to be a product of his environment.  As CEO of Building a Better You (B.A.B.Y.), he takes lessons learned from his business life in giving people a leg up and has created programs that will enable people to pursue a better life for themselves before they encounter the criminal justice system or drop out of traditional education.
Building a Better You aims to empower individuals within their own community, broadening out Charles' history of inclusion into a community-focused effort that gives people the tools they need to find success for themselves. He believes people can change their stories and trajectories if given the chance. After giving many from his own community a chance in private business, he now wants to help others to grow in the same way.
The mission at B.A.B.Y. is to enable and empower participant's desire, to rebuild hope, restore trust and rebuild self-worth by assisting them in creation of their personal journey to success.
Their focus is on bringing positive transformative change by breaking the cycle of generational patterns that keep BIPOC families in poverty and in neighborhoods where violence is common. B.A.B.Y is working toward building a supportive, fair, and equitable community where everyone has the opportunity to grow and thrive.
YOUTH EMPOWERMENT​ | Empowerment Means Hope for The Future.
When youth are empowered, they have the skills, critical awareness, and opportunity to positively impact their own lives and the lives of other individuals, organizations, and communities. At Building a Better You, Inc, we seek to empower young people across the community by approaching their needs with intentionality and focus, always aware of the important contribution young people make. We seek to empower young people to take control of their finances and planning for their future.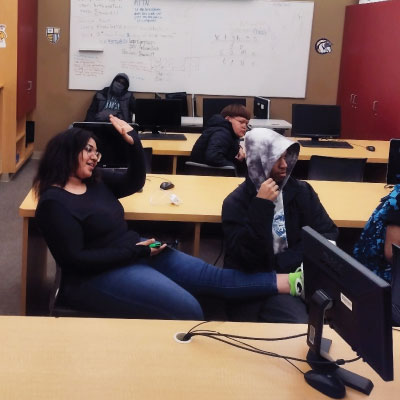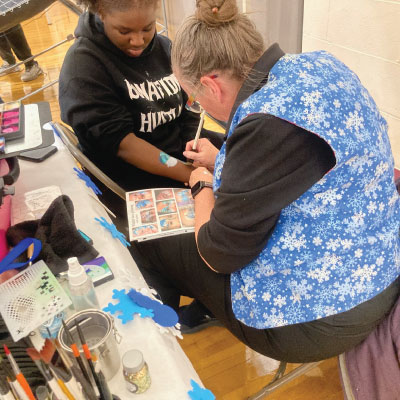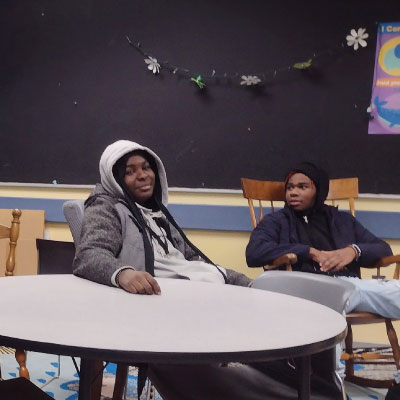 EQUITY, DIVERSITY, AND INCLUSION | Safe, Empowering Space
Building a Better You is an EDI (equity, diversity, and inclusion) workplace that supports youth, LGBTQIA community, and those from disenfranchised populations. We believe that eliminating barriers, celebrating differences, and providing fair opportunities encourages people to discover their truth, resilience, and uniqueness. Our agency hosts a safe, inclusive, and affirming learning environment that empowers participants to build sufficient life skills, while protecting and building their mental and physical perseverance.
I enjoy the opportunity to give hope and vision to young people who feel that society has giving up on their future. Giving guidance, showing youth care, love, and positive attention is the motivation behind my passion. Knowing life will only get tougher and harder for the inner city youth that have broken lives, traumatic experiences weekly, and not many role models is why I wanted to be involved in the program. The program is a vehicle to instill self-confidence, enhance social skills, give therapeutic services, and provide a safe, judgement free place to be their self. Seeing the lack of inspiration and dreams in young people at times is heartbreaking, so I try my best to instill drive, dedication, and goals to ensure the chance of a better tomorrow. Even though we lack resources to provide top tier materials, staff, and field trips, we make up for it with a plethora of care, attention, and consistency. Providing a source of happiness, a positive escape from the negative day to day experiences, and building youth to become more than their circumstances is a great feeling.
I joined the afterschool program because I didn't have any friends at this new school, and it was some place to go where I didn't have to go straight home. After going a couple of times, I started meeting new people, felt safe and had someone showing they cared about me. Being in the program helped me start talking with more confidence and not being so shy. I have gained a couple of good friends and a few associates that I talk with in school. Gaining confidence and being less insecure is something I'm enjoying for the first time, because I have always been shy and didn't feel that good about myself. I'm not going to lie I really enjoy the snacks and the fun time going to tech lab, because that is not about school work. My mom only lets me go the program afterschool and that's it, because she is scared I will get into trouble or get hurt hanging out. I wish the program was open every day, because it's boring going straight home. I also appreciate Mr.Rob's talks, they may get long at times but he makes sense.
HEALTH & WELLNESS | Start Your Journey
Building A Better You promotes emotional wellness of youth and adults within the community:
Providing mental health therapy services and a supportive environment for participants to gain healthy behaviors.
Teaching participants how to manage their feelings, emotions, and personal interactions.
FITNESS & WELL-BEING | Physical Health
Building a Better You places an emphasis on our youth's physical activities which is critical for their health and well-being. Being fit and healthy also can enhance one's skill set such as:
Concentration and problem solving
Improve academic performance.
Build confidence.
Prevent obesity.
Decrease the risk of serious illnesses (such as heart disease and diabetes)
Assist teens with meeting their physical and emotional challenges they face every day.
HOW CAN YOU HELP 
Your support is key to the youth of B.A.B.Y. to realize their dreams and pursue their goals for what they want to achieve in life. Your help makes it possible for them to build a better community, one person at a time.
Please join Building a Better You in fighting for a world where opportunity is not limited by race, income, gender, age, orientation, or zip code