Let's Save the Planet Together!
Join IN, save more, and print sustainably with HP Business Rewards!
Going green delivers real business benefits
The HP Planet Partners Program provides a free and convenient way to recycle HP IT hardware and supplies—ensuring that they will never be sent to a landfill. HP aims to increase to 30% recycled content plastic in HP products by 2025—leading the industry
ROE (Return on Environment) is the new ROI
The HP Planet Partners Program helps close the loop and provides future-proof your company needs in the age of sustainability.

Original HP Inks are water-based for odorless, low-emission printing.

HP designs and tests its ink and toner cartridges to meet eco-label emission guidelines.
The right sustainability solution to address the challenges you face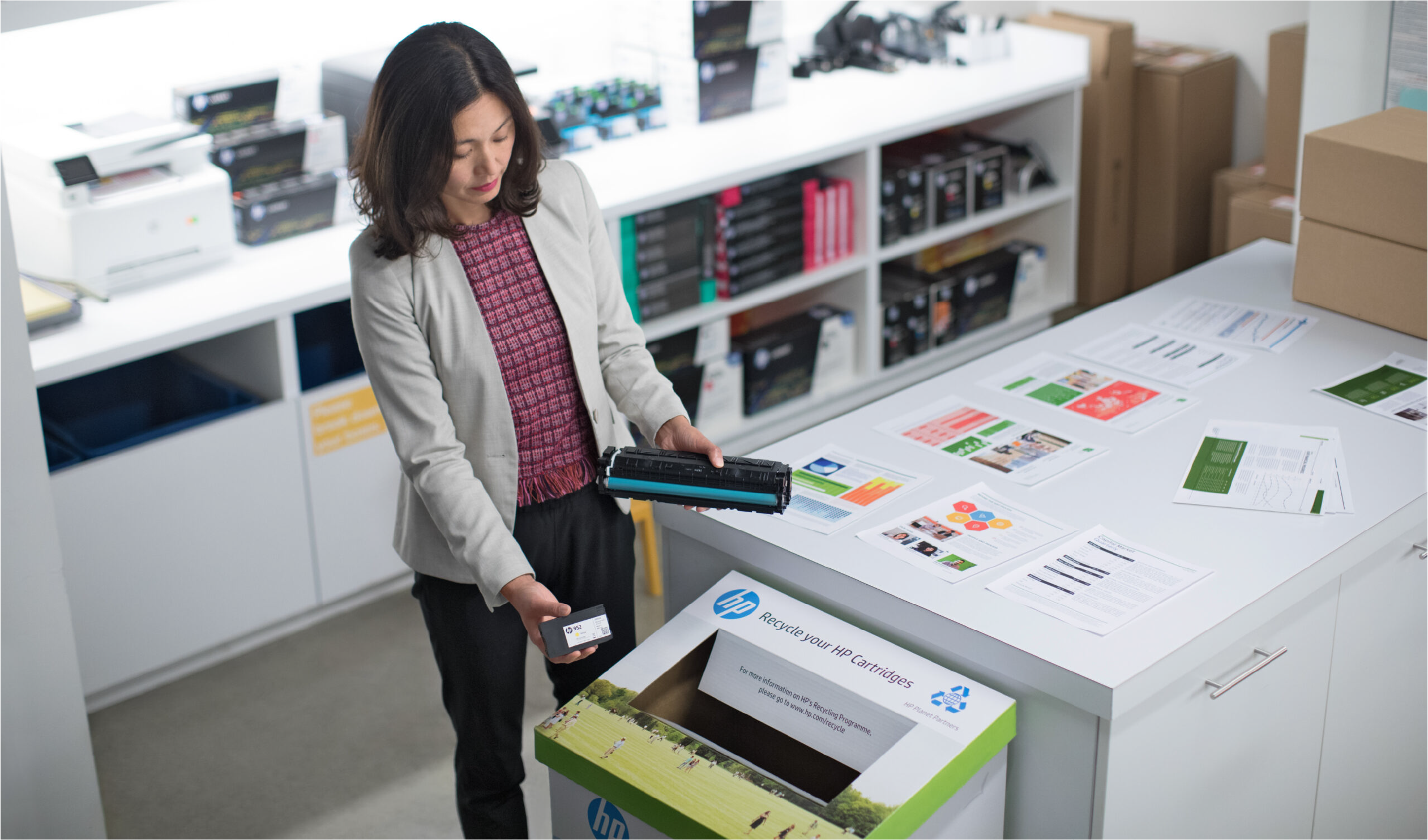 Establish a sustainability framework for recycling
Investors, consumers, and governments are paying close attention to environmental, social and corporate governance (ESG) performance—Companies focusing on sustainable strategies and initiatives aligned with the goals of the Paris Agreement will be reaping the rewards.
Turn sustainability into your strategic advantage
Companies implementing sustainable initiatives which outperform their competitors' are able to use it as a key differentiator.
Ensure your HP IT hardware and supplies are properly handled during end-of-life
Our goal is to minimize the effort required by you to recycle your HP IT hardware and supplies and allow you to focus on what matters—innovation and driving your business forward.

HP Planet Partners Program is for end-of-life IT hardware and HP supplies (namely used Original HP ink and toner cartridges, LaserJet maintenance parts and supplies, and Samsung toner cartridges). With us, you can get a clear line of sight into your hardware and supplies end-of-life journey.
Achieve Your Sustainability Mission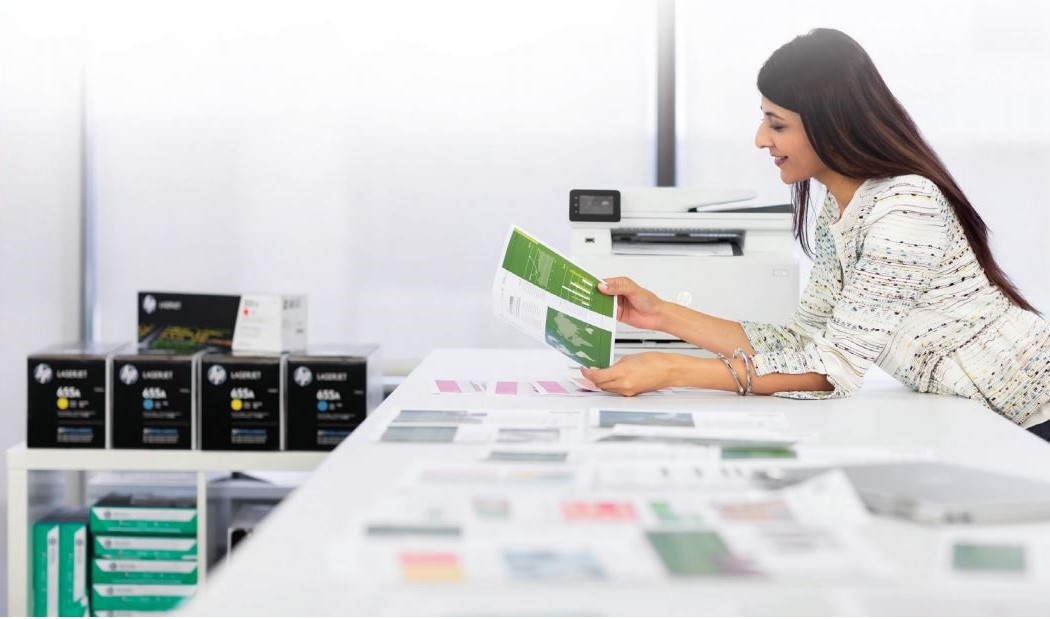 The Planet Partners Program helps you reduce your environmental impact, keep products from the landfill, and measure your contribution to overall sustainability goals.
Improve Operational Efficiency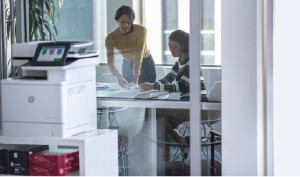 The Planet Partners Program can help improve your recycling operations and offers free and easy return and recycling solutions for managing end-of-life assets.
TECHNOLOGY SOLUTIONS EXPERTS
Connect with our specialists to find the right HP printing solutions for your business!